Dumpster Rental Yukon OK
If you've got a big clean-up project that requires dumpster rental Yukon OK can trust, there's no better solution than Rancho Roll Off dumpster rentals! We're the company to count on for hassle-free, environmentally friendly waste disposal for homeowners, contractors, and businesses alike. With various sizes to choose from and a reliable team that prioritizes your needs, we're the go-to for all your dumpster rental needs in
Yukon, Oklahoma
, and the surrounding communities.
Our quick and straightforward booking process ensures you get the dumpster you need right when you need it. No delays, no fuss—just a timely and efficient dumpster rental Yukon OK can count on. Our transparent pricing means no hidden fees, so you can budget your project with confidence. At Rancho Roll Off, we care about the environment as much as you do. That's why we make it our mission to dispose of waste in the most responsible manner in accordance with local regulations. So when you rent a dumpster from us, you're not just decluttering your space—you're also contributing to a greener planet.
As a locally owned and operated business, we deeply care about our community and customers. Our customer service is second to none. Do you have questions about the dumpster rental Yukon OK and surrounding areas depend on? Need to extend your rental period? Our friendly team is just a phone call away and ready to assist you with all your needs. So don't wait—choose our team for a dumpster rental experience that's as smooth and stress-free as it gets.
15 Yard Dumpster 10 Day Rental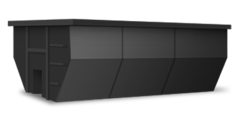 Dimensions
183"L x 100.125"W x 58.5"H
Included Tonnage
1 included
Additional Days
:
$20/day
Extra Weight
:
$75/ton
20 Yard Dumpster 10 Day Rental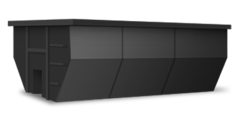 Dimensions
183"L x 100.125"W x 76.5"H
Included Tonnage
2 included
Additional Days
:
$20/day
Extra Weight
:
$75/ton
Choose Rancho Roll Off Dumpsters Yukon
Why choose us for the roll off dumpsters Yukon uses for various projects? When you're knee-deep in a renovation or remodel, the last thing you need is to stress about what you're going to do with all the waste. That's where our local dumpster rental in Yukon comes in. We've built our reputation on delivering top-notch service that's as dependable as it is efficient. With our prompt delivery and pick up, you can focus on what really matters—your project. No delays, no headaches—just a seamless rental experience that works on your schedule.

We pride ourselves on being customer-centric. It's not just about dropping off a dumpster and driving away; it's about providing a comprehensive service that meets all your needs. Unsure about what dumpster size you need for your specific project? No problem. Our knowledgeable staff is always ready to guide you. Need to extend your rental? We're just a call away. Rent a dumpster Yukon knows is committed to ensuring your experience is smooth, easy, and tailored to your individual needs.

When you choose Rancho Roll Off, you're partnering with a responsible and eco-friendly waste management solution. Our commitment to sustainability goes beyond lip service; we're devoted to making sure as much of your waste as possible is recycled or disposed of in an environmentally responsible way. With our team, you're not just clearing out your space—you're also making a positive impact on the planet. For reliable, customer-focused, and eco-friendly roll off dumpsters Yukon can experience, our team is a clear choice. Why settle for less when you can have the best?
Dumpster Rental Yukon: Complete Your Waste Disposal Projects With Ease
Book the dumpster rental Yukon property managers, homeowners, contractors, and landscapers use to complete a wide range of waste removal projects quickly and seamlessly. Whether you're a homeowner decluttering your garage or a contractor on a commercial job site, our range of dumpster sizes has got you covered for just about any project. And it's not just about trash—we've got the dumpster rental Yukon OK knows can handle all sorts of materials, making your life simpler and your worksite cleaner.
Home Renovations: Do you have a remodel on the horizon? Our dumpsters can handle everything from old cabinetry to torn-up flooring.
Spring Cleaning: Out with the old! Use our dumpsters to remove unwanted furniture, appliances, clothes, boxes, and more.
Yard Work: From tree branches to landscaping debris, keep your yard spotless with the convenient dumpster Yukon uses for its yard work needs.
Moving & Downsizing: Make your move easier by tossing non-essentials or damaged items you don't want to carry to your new place.
Roofing Projects: Old shingles and unwanted debris can pile up quickly when you're repairing or replacing your roof. Keep your property safe and tidy by using the trash dumpster rental Yukon roofers and homeowners depend on.
Office Cleanouts: Perfect for removing outdated equipment, office furniture, and mounds of paper clutter.
Construction Sites: Drywall, lumber, or metal—we've got the dumpster service Yukon can trust to handle the tough stuff so your site stays clean.
Demolitions: Tearing down a shed or removing a sidewalk? Our easy-loading bins handle it all.
Estate Cleanouts: Managing an estate can be overwhelming. Use the roll off dumpsters Yukon OK recommends for disposing of household items responsibly so you can focus on the task at hand.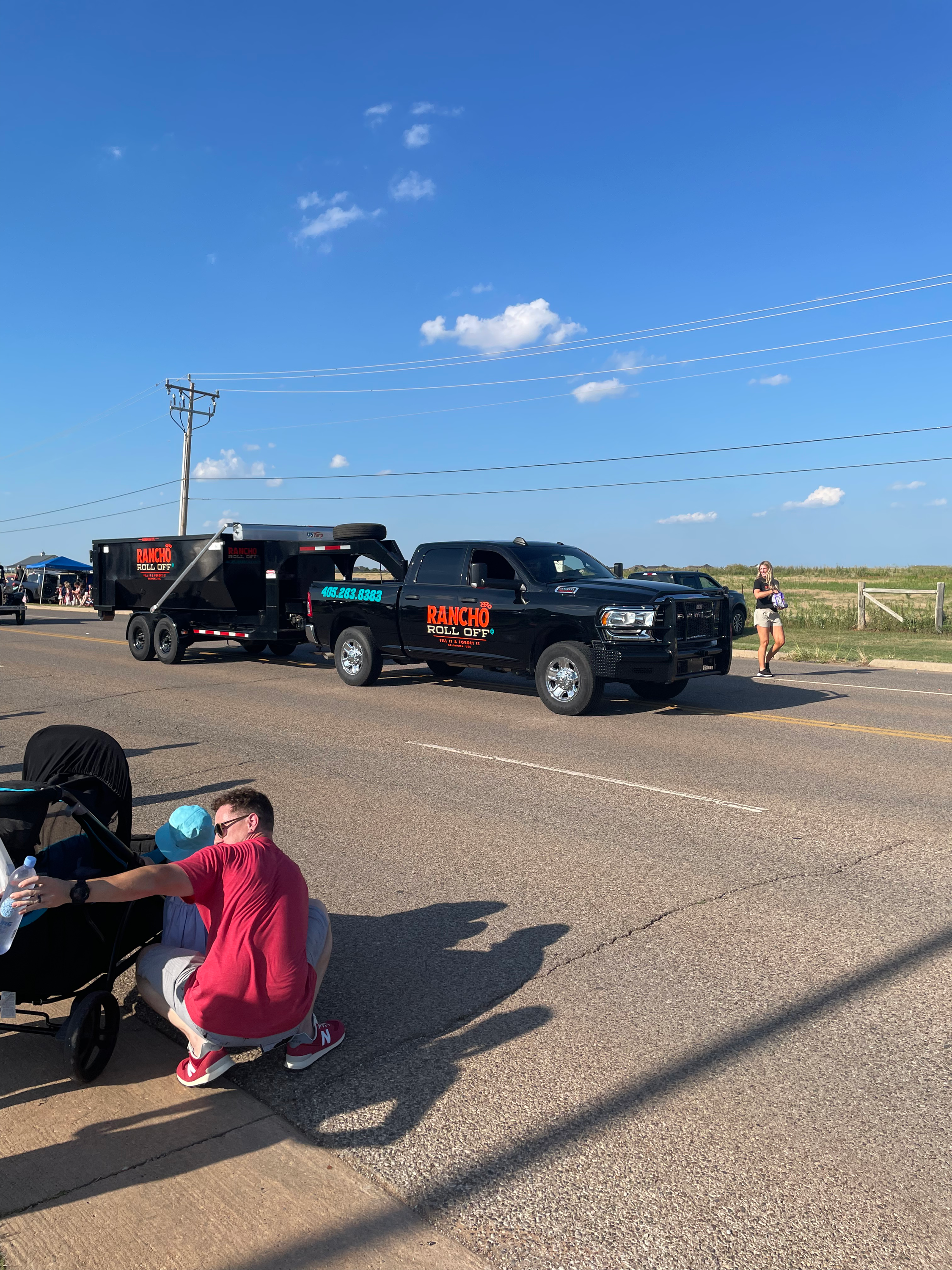 Book the roll away dumpsters Yukon can count on to clear waste easily and efficiently so you can focus on more important things like your exciting home remodel, business expansion, or large-scale community event.
Residential Dumpsters Yukon OK Homeowners Utilize for Repairs and Remodels
We've got the dumpsters Yukon OK homeowners trust to contain and clear unwanted waste! Embarking on a home improvement adventure? Rancho Roll Off has got your back. Our versatile dumpster rentals are perfect for your residential projects—whether you're renovating a kitchen, decluttering your attic, or anything in between. Simply pick the dumpster size that matches your needs, and we'll deliver it straight to your driveway. With our straightforward, no-hassle service, you can devote all your energy to making your dream home a reality and leave the waste management to us. It's home improvement, minus the stress when you rent a roll off dumpster Yukon residents count on from our team.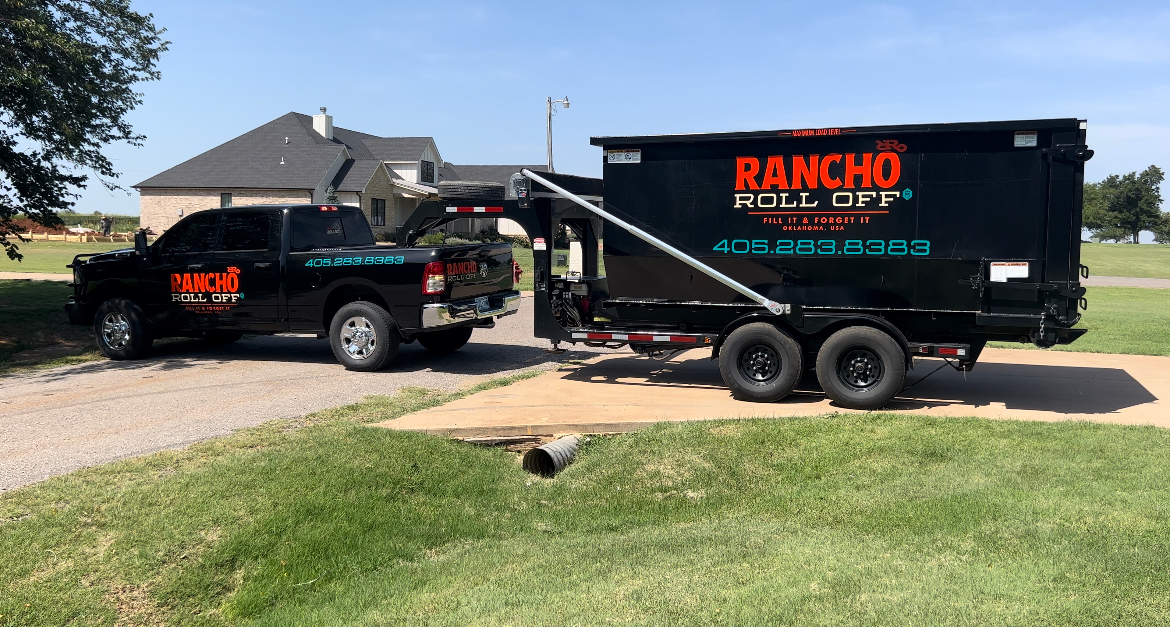 Yard Waste Dumpster Yukon OK Homeowners Use for Landscaping and Cleanup
Book the top-rated yard waste dumpster Yukon OK has to offer and create your dream landscape today! Transforming your yard into a masterpiece or simply doing a seasonal clean-up? Rancho Roll Off is your go-to solution for all your yard waste removal and landscaping needs. Our reliable dumpster rentals make it a breeze to dispose of grass clippings, tree limbs, and even old patio furniture. Just choose the size that fits your project, and we'll drop it off right where you need it.

With us, you can focus on bringing your outdoor vision to life without worrying about the mess. It's yard beautification made hassle-free with the best affordable dumpster Yukon can provide.
Commercial Roll Off Dumpsters Yukon OK Businesses Count On
For businesses, we've got the roll off dumpsters Yukon OK can use to manage waste efficiently. For successful waste removal projects, our services are a must, and that's where the metal dumpster rental Yukon prefers comes in handy. Our range of dumpster sizes means we can service small shops and large office complexes alike. Are you disposing of old office furniture, upgrading your equipment, or clearing out storage rooms? We've got dumpsters Yukon OK businesses can trust to meet their needs, all while keeping business operations smooth and interruption-free. Whether you manage a restaurant, apartment complex, office park, retirement facility, storage unit, or other commercial space, we've got you covered with reliable and reasonably priced trash dumpster rental in Yukon!
Affordable Dumpster Rental Yukon OK Uses for Roofing Projects
Choose us for the affordable dumpster rental Yukon OK can utilize for roofing projects of all varieties, big and small. Anyone who's managed a roofing repair or replacement knows how cumbersome and hazardous a job site can become with old shingles, nails, and other materials piling up.

That's why our fleet of dumpsters is a roofer's best friend. Our heavy-duty, easy-loading bins can handle even the toughest roofing materials, allowing you to keep your worksite safe and clean. Just toss it in, and we'll take care of the rest when you book the #1 construction dumpsters Yukon OK has to offer from Rancho Roll Off!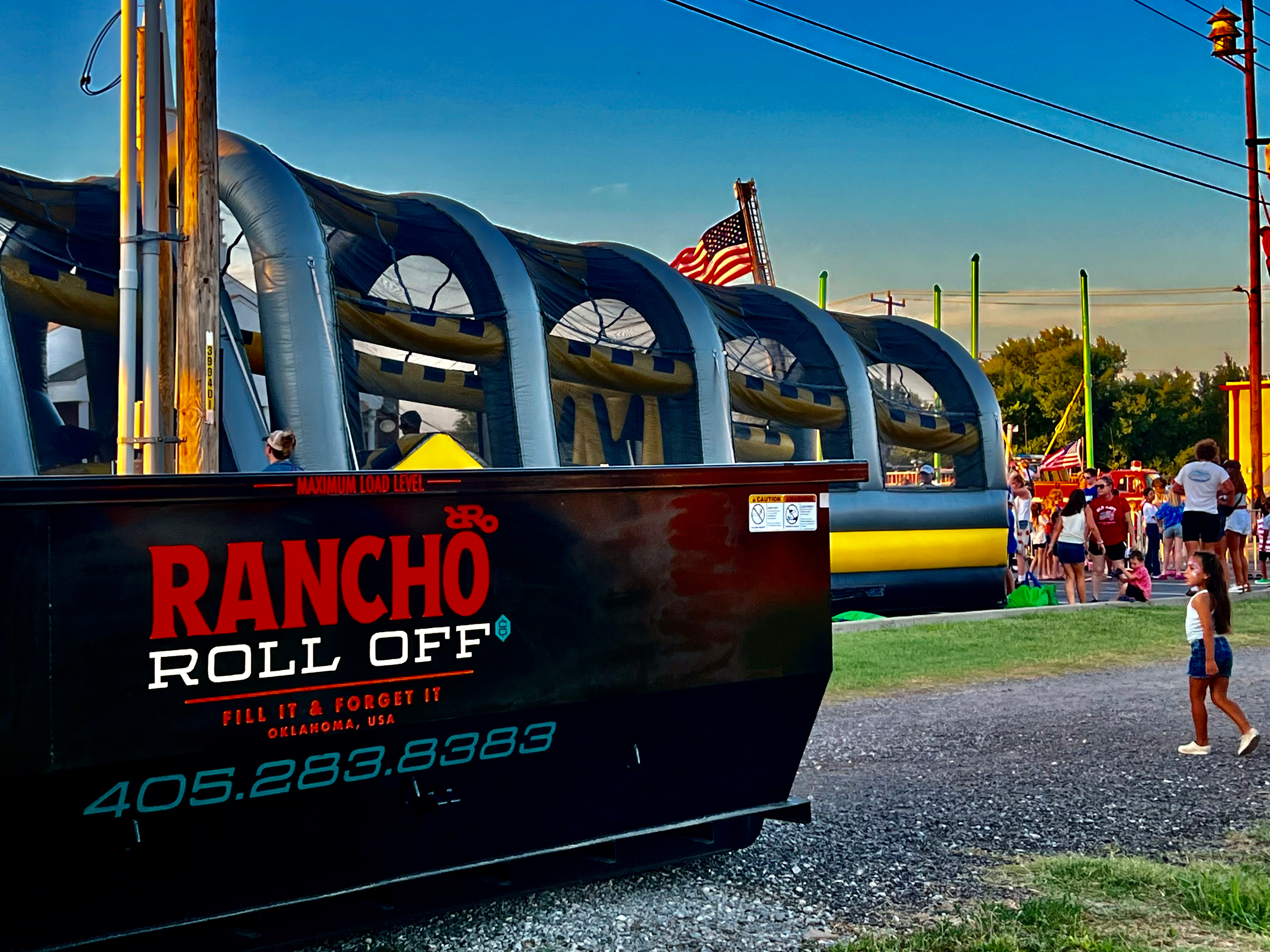 Dumpster Rental in Yukon OK That Construction Companies Can Rely
We have the dumpster rental in Yukon OK that contractors depend on to efficiently and safely clear unwanted waste. We understand that time is money, which is why we offer streamlined and flexible rental options to help suit your timeframe and budget. We've got the roll away dumpster Yukon contractors and construction professionals use to contain heavy, bulky materials like concrete, wood, and metal, helping you keep your job site waste-free and on track. You no longer have to worry about waste piling up and hindering progress. With our reliable delivery and pickup, you can focus on meeting your deadlines with the best dumpsters for rental Yukon has to offer. Book the dumpster Yukon uses for construction online today and keep your project on track!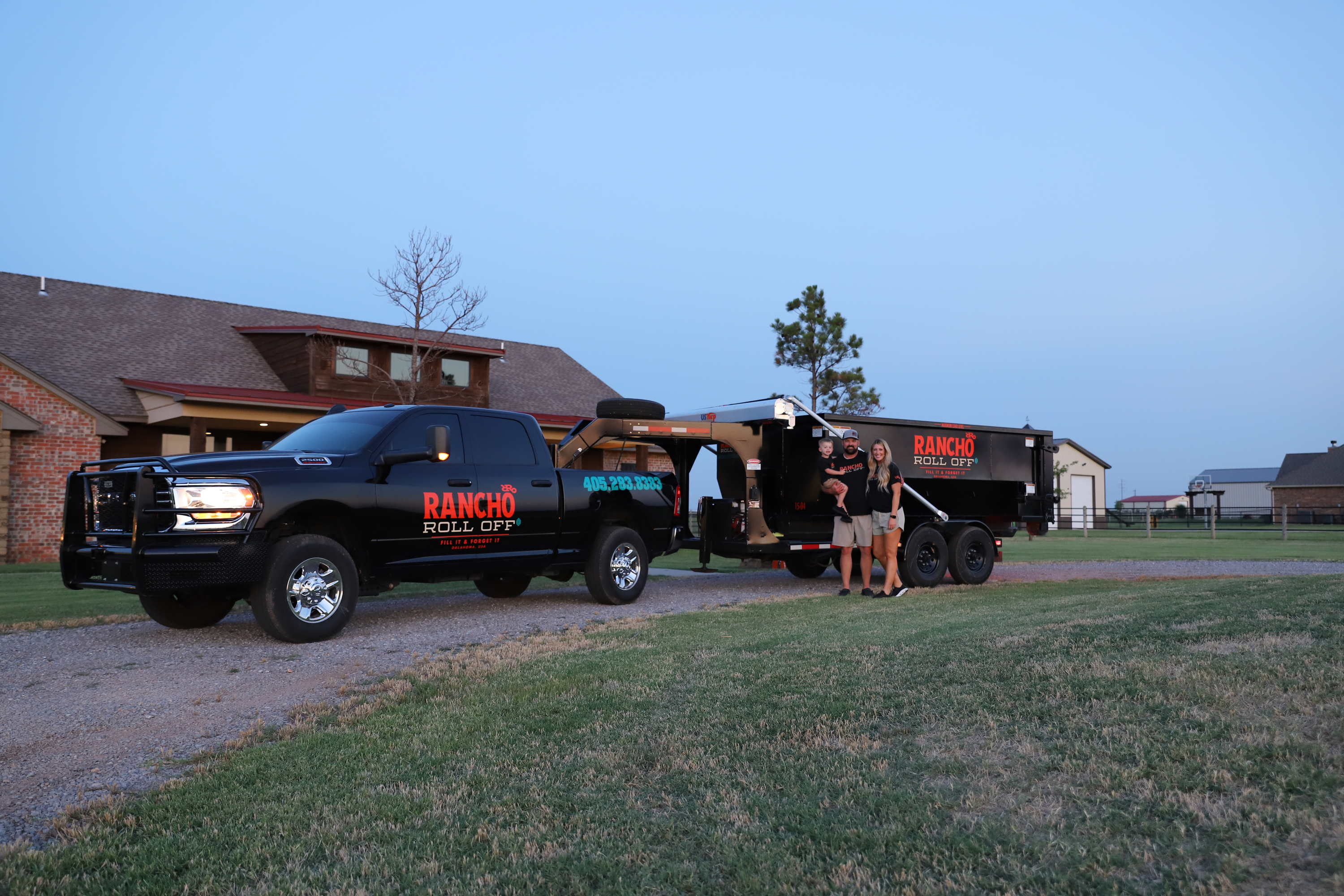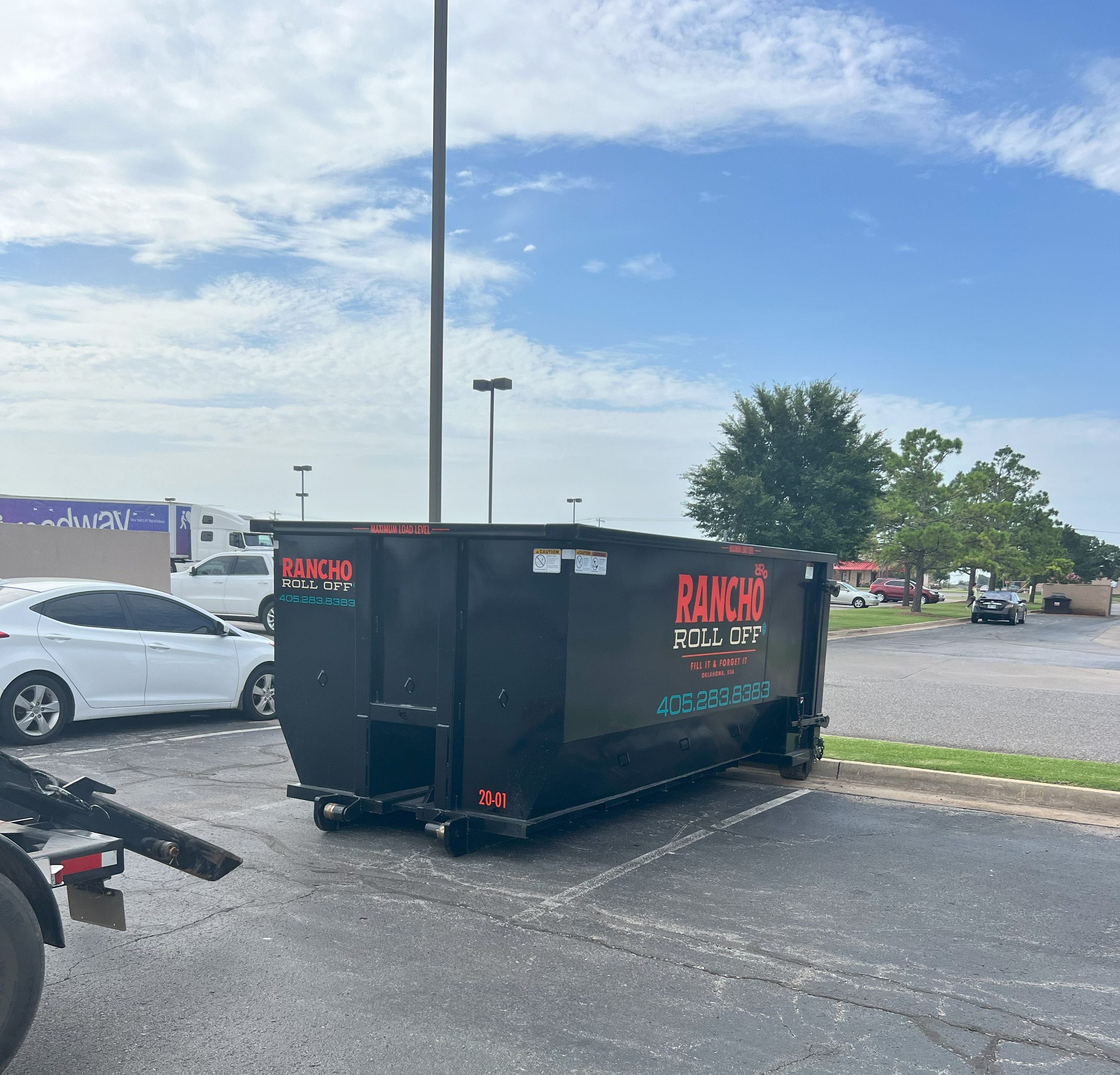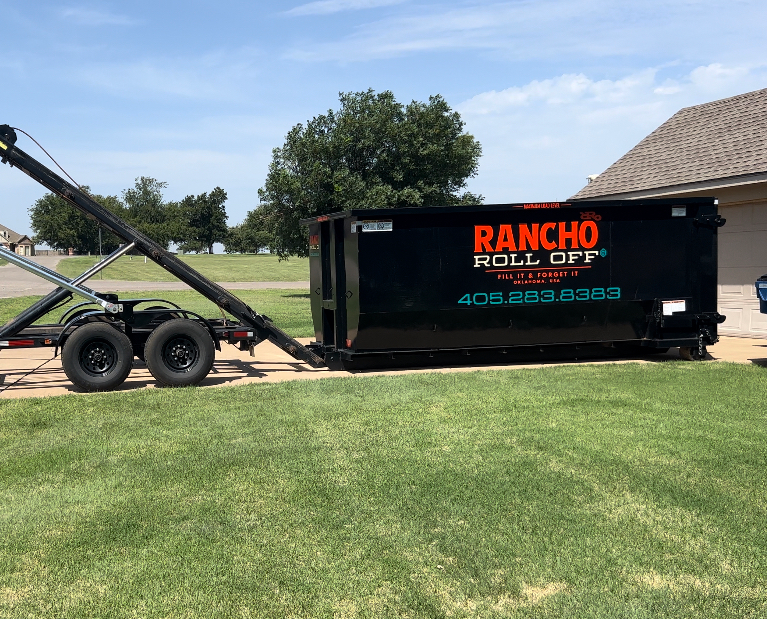 How to Book Our Yukon OK Dumpster Rental Online Today
Booking an Yukon OK dumpster rental with Rancho Roll Off couldn't be easier, thanks to our user-friendly online reservation system. With just a few simple clicks, you can choose the perfect dumpster size, set your rental period, and finalize your reservation—all from the comfort of your home, office, or work site. No more lengthy phone calls or complicated paperwork to book our Yukon roll off dumpsters; just a straightforward, digital process designed to get you the dumpster you need, fast. Follow the steps below to schedule your dumpster rental online today!
Select the Dumpster Rental of Your Choice:

Browse through our variety of sizes to find the one that suits your project best.
Select Your Service Type:

Once you've added the dumpster to your cart, select the option that best describes your dumpster rental use.
Choose Your Drop-Off and Pick-Up Dates:

Pick the dates that work best for you. Our calendar function makes it easy to see availability, and for you to set the rental timeframe that aligns with your project's completion, so you don't have to worry about overstaying. If you need more time or room, no worries! Our flexible scheduling allows you to add more time or tonnage.
View Your Cart:

Before you finalize your order, you'll see a clear, transparent price, including tax. We're confident we offer the best

dumpster rental Yukon prices around!

Click the "Checkout" button to continue.
Provide Important Details:

Be sure to provide accurate billing information and a brief description of what you're dumping, such as household junk, construction debris, etc. Read and digitally sign our rental agreement, then click "Continue."
Checkout:

Submit payment using any major credit or debit card. Be on the lookout for a confirmation email that will include a digital copy of your receipt and the signed rental agreement.

Wait For Drop-Off:

Our team will be in touch leading up to your drop-off date to confirm a delivery window that works best for your schedule. As long as you've cleared your property or worksite from any potential obstructions and provided adequate details, you do not need to be present for the delivery.
And just like that, you're all set with our Yukon OK dumpster rental! If you have any questions about the process or prefer to book directly with the help of one of our team members, give us a call at (405) 283-8383 to get started today!
Yukon OK Dumpster Rental Sizes for All Projects, Big and Small
If you're in the market for an Yukon OK dumpster rental, look no further than our diverse selection. Our 15-yard dumpster is perfect for smaller home projects or light commercial use. With dimensions of 183"L x 100.125"W x 58.5"H, this compact unit offers enough space without overwhelming your property. This rental includes up to 10 days of use and one ton of included waste disposal, as well as the flexibility to extend for an extra day or add extra weight if needed. It's an affordable and convenient roll off dumpster rental in Yukon for those looking to get rid of clutter or dispose of minor renovation debris.

If you're tackling a bigger project and need something with a bit more capacity, our 20-yard dumpster is the ideal choice. This rental offers ample space with dimensions of 183"L x 100.125"W x 76.5"H, and is a great fit for larger home renovations, yard work, or commercial projects. This is a fantastic deal for the dumpster rental cost Yukon can't find anywhere else. With up to 10 days included in the rental period and two tons of waste capacity, it's built to handle your heftier needs. And just like our smaller option, you can extend your rental time and add extra weight for an additional price. With Rancho Roll Off, you've got options that work for projects of all sizes!
Roll Off Dumpster Rental Yukon OK and Surrounding Areas Choose First
We're also proud to work closely with the Yukon Transfer Station, ensuring that waste is disposed of responsibly and sustainably. We share the community's values when it comes to caring for our beautiful state, and we actively participate in initiatives that promote eco-friendly practices. This close relationship helps us make a positive impact, turning waste into opportunities for recycling and reuse. When you choose our team, you're not just getting a service; you're becoming part of a community that appreciates the local landmarks and parks that make this area unique. From the serenity of Chisholm Trail Park to the recreational opportunities of Freedom Trail Park and Sunrise Park Park, Canadian County offers a diverse landscape for residents and visitors alike. And who can forget the Czech Hall, Yukon Czech Festival, or Yukon Historical Museum? These are not just places; they're symbols of our community's resilience, diversity, and vitality. We're thrilled to be the roll off dumpster rental Yukon chooses as a part of this vibrant tapestry and to offer services that help keep it clean and beautiful for everyone to enjoy.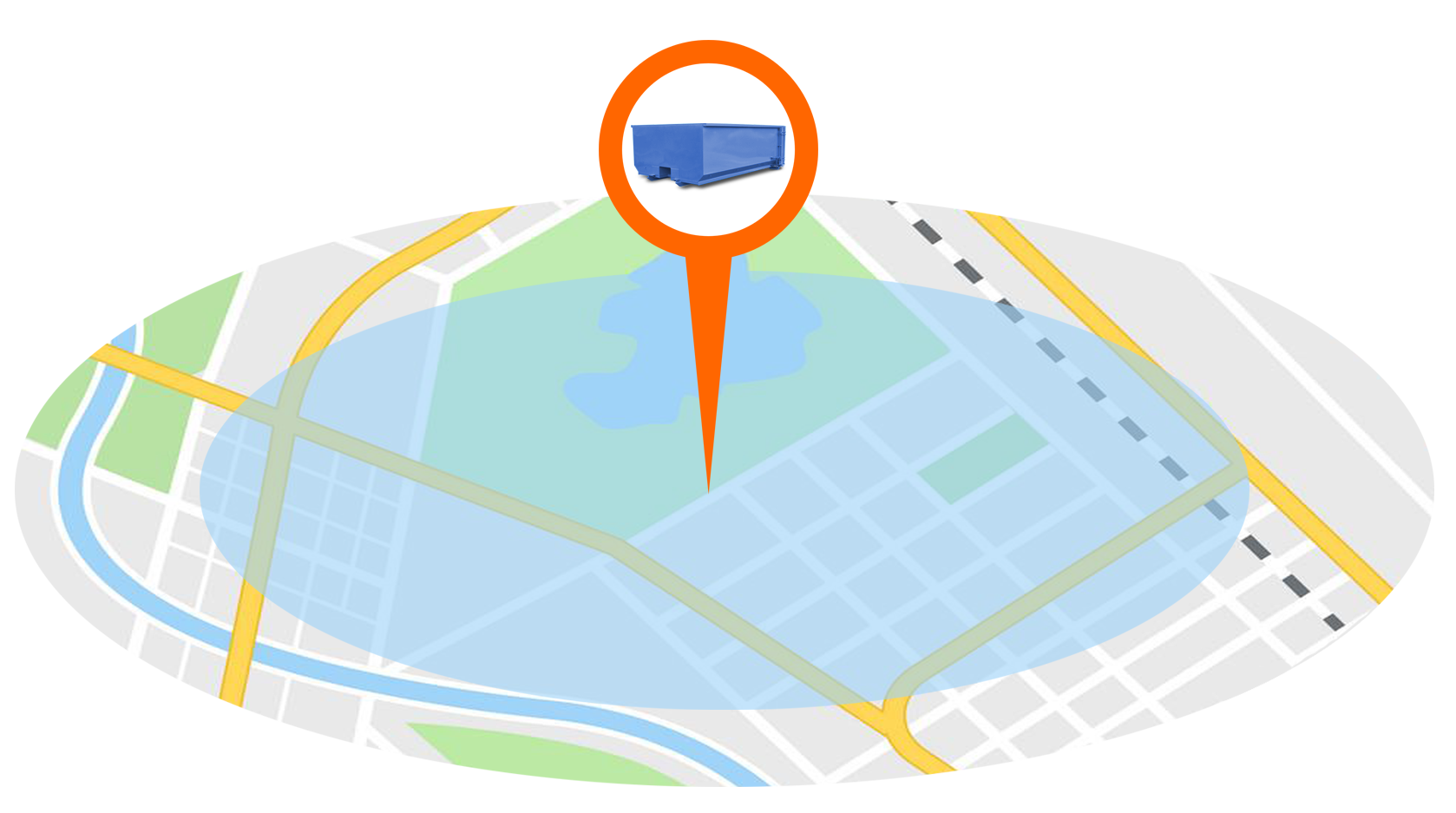 We're proud to offer the #1 roll off dumpster rental Yukon OK can provide! We're an integral part of the Canadian County community and deliver top-notch dumpster rental services to a wide range of zip codes, including 73085. Our delivery area extends to Oklahoma City, Edmond, Piedmont, Mustang, El Reno, Okarche, Guthrie, Moore, and Kingfisher. For the best
dumpster rental Piedmont OK
has to offer, choose Rancho Roll Off! We're committed to making waste removal easier for the residents here, so they no longer need to spend countless hours searching for the best "dumpster rental near me in Yukon." We take the time to make dumpster rentals accessible for everyone, from families to local businesses and even Yukon Public Schools. Our roots run deep in the community, and that's why we strive to offer services that are reliable, efficient, and customer-focused.
Service Area
FAQs About the Roll Off Dumpster Yukon Customers Depend On
Customers with questions about the roll off dumpster Yukon depends on for all types of waste disposal projects are encouraged to read through our frequently asked questions section to learn more about our process. If you have any additional questions or need more information, feel free to get in touch with our team by giving us a call or sending us a text at (405) 283-8383 today!
Q.
How much does it cost to rent a dumpster?
A.
We've got the dumpster rental price Yukon can count on to be competitive and affordable. Our prices vary depending on the size of the dumpster, rental period, weight of waste being hauled away, and exact delivery location.
Q.
How do I book dumpster rentals with Rancho Roll Off?
A.
Booking the commercial dumpster service Yukon prefers is super easy! You can reserve your dumpster online by selecting the size you need, choosing your rental dates and times, and using our secure system to complete the reservation with any major credit card. If you'd rather speak directly with one of our team members, give us a call at (405) 283-8383!
Q.
What types of materials can I load into the bin?
A.
We accept a wide range of unwanted waste, including construction debris, yard waste, appliances, furniture, household debris, and more. In an effort to uphold all local regulations, we do not accept gasoline, motor oil, liquid paints, or any hazardous materials.
Q.
Do you offer any dumpster rental time extensions?
A.
Yes, we do! If your project runs longer than expected, you can extend your rental for an additional price per day.
Q.
Do you offer delivery in my area?
A.
We're happy to serve all of Yukon and the surrounding areas of Oklahoma County! View our Service Area page for more information, or get in contact with our team to see if we offer our services in your region.